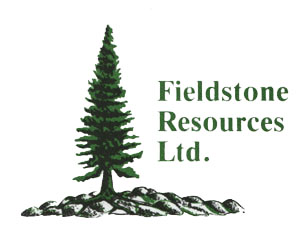 FIELDSTONE RESOURCES LTD.
PO BOX 45059 RPO DUNBAR
VANCOUVER, BC V6S 2M8
PH. 604 916 6454
Fax. 1 888 393 6417
Email: This e-mail address is being protected from spambots. You need JavaScript enabled to view it
Fieldstone has been operating in BC since 1983. Most of our annual work activity comes from the tree planting side of operations. We also offer services for surveys, brushing, spacing, cone collection, seedling protection applications and contract supervision.
Tree Planting Profile

Our tree planting workforce is dictated by the amount of work we acquire. We plant approximately 4 million coastal / interior spring trees, .5 million trees in the summer and .5 million coastal trees in the fall. Our production per day is set by the specific contract guidelines. We have planted over 70,000/day but prefer the 10,000 - 50,000 range. On a typical year we employ 22-50 people, but that number has been as high as 75.
Our specialty is difficult access, technically difficult planting, such as fill plants, ATV access, helicopter work, and contracts with numerous small openings. We employ no more than 8 planters per supervisor for all our contracts. Fieldstone supervisors have on average 15 years of experience in this industry and planters average10 years. This makes us a very low maintenance contractor.

Our experienced staff members have the ability to deal with changing plans throughout contracts. Examples include seedlot transfers, changing planting units, snow outs, increasing / decreasing production as well as maintaining quality and safety.

Mike Clasby
FIELDSTONE RESOURCES LTD.